Transcranial magnetic stimulation (TMS) is a noninvasive treatment that directs recurring magnetic energy pulses at the specific regions of the brain that are involved in mood control. These magnetic pulses pass painlessly through the skull and stimulate brain cells which can improve communication between different parts of the brain. When these TMS pulses are delivered at regular intervals it is known as repetitive TMS (or rTMS).
Magnetic pulses going into your brain might sound scary or even conjure up images of "shock therapy" portrayed in movies. However, the pulses used in TMS therapy are actually the same type and strength as the magnetic pulses used in MRI machines and are considered very safe. And unlike electroconvulsive therapy (ECT), TMS doesn't require any kind of sedation or post-therapy downtime, and comes without any memory or cognition side effects.
In fact, for most people TMS has fewer side effects than antidepressant medications.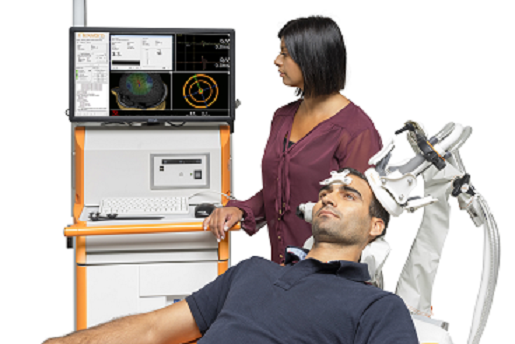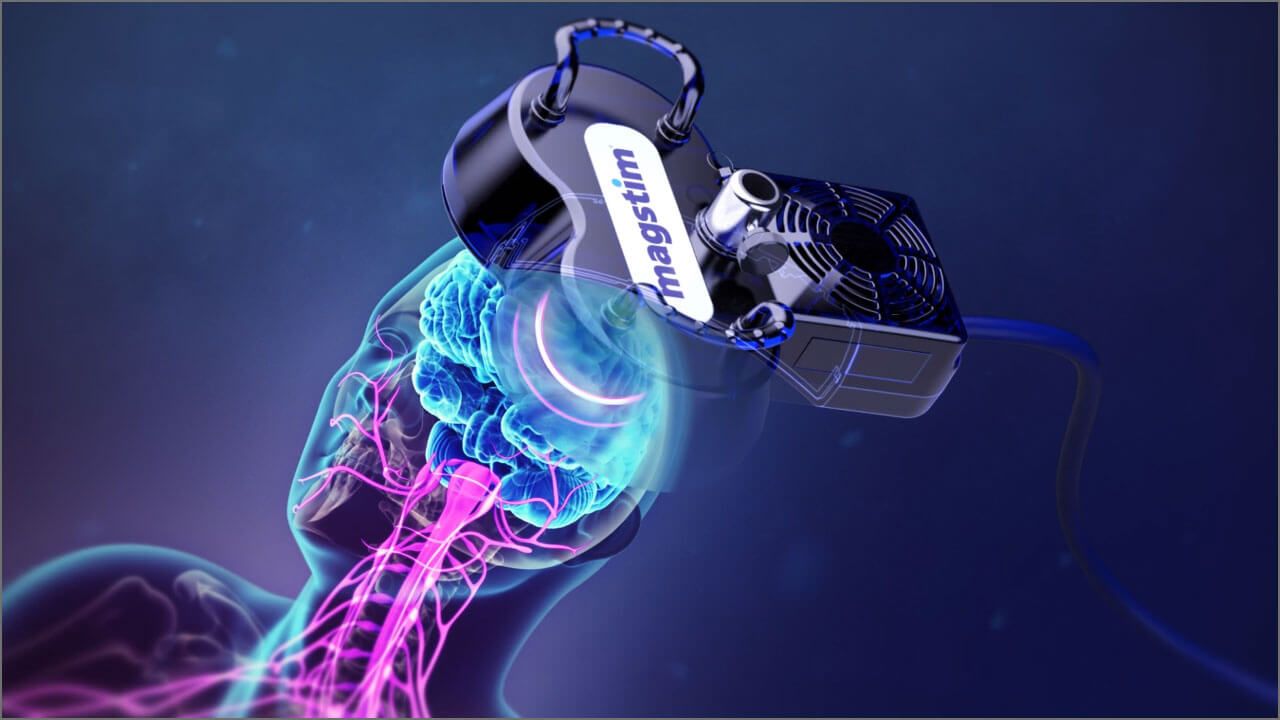 Thus far in the United States, transcranial magnetic stimulation (TMS) therapy has only been approved for the treatment of major depressive disorder. While depression is a treatable condition, TMS is typically used when standard treatments such as therapy, medication, and self-help techniques have proved ineffective—or, in the case of medication, the side effects are too severe.
In many European countries, however, TMS is approved for a multitude of other common conditions including:
Anxiety disorders such as OCD, Post-Traumatic Stress Disorder (PTSD), Stroke rehabilitation, Schizophrenia, Parkinson's disease,
Alzheimer's disease, Chronic pain and Nicotine addiction.
TMS has even shown promise in off-label treatment of conditions such as tinnitus, fibromyalgia, Tourette syndrome, autism spectrum disorder, and multiple sclerosis.
(Original text by Helpguide, Click here to read complete text)
Your content goes here. Edit or remove this text inline or in the module Content settings. You can also style every aspect of this content in the module Design settings and even apply custom CSS to this text in the module Advanced settings.
TMS is a relatively short, noninvasive, outpatient treatment. That means that it doesn't involve surgery, there's no anesthesia or sedation required, and no down time needed afterwards. You stay awake and alert throughout the treatment. TMS therapy is also non-systemic, which means that it has no effect on other areas of your body as antidepressants can.
A typical TMS treatment course includes daily sessions (5 times per week) for 4 to 6 weeks—though some people find it helpful to occasionally return for maintenance treatments following the initial treatment course. A TMS session generally lasts 20 to 40 minutes.
The clinician will seat you in a comfortable chair, and then place a magnetic coil on your head, near the area of the brain thought to be involved in mood regulation. In the case of depression, this area is the prefrontal cortex beneath your forehead.
Short electromagnetic pulses are then administered through the coil. The magnetic pulses easily pass through your skull, and cause small electrical currents that stimulate nerve cells.
You'll hear clicking sounds and feel a knocking, tapping, or tingling sensation on your head.
You may feel some scalp discomfort during the treatment and for a short time afterward.
After TMS session is complete, you're able to go straight back into your day, drive back to work or home, and continue on as normal.
(Original text by Helpguide, Click here to read complete text)